What motivated you to create VDC?
"Christian, a graphic designer, and Alexandre, a developer, who at the time were running a web agency, are two passionate entrepreneurs who have a particular attraction to the technical side of projects.
Looking for an ambitious project, we had looked and found people, through networking, who had ideas, including Sébastien Fabre – now CEO of Vestiaire Collective – around whom an efficient team was formed: we managed to assemble 6 cofounders in project management, technical, marketing, fashion styling and logistic domains. After several months of planning, we finally worked out how to handle the buying and selling of items and expensive items, how to control counterfeit products, and how to structure it all on the Internet. We had assembled our dream team, clever and skilled in all these domains, and we created the website from within our own web agency over a period of around 6 months, following which, we had a first round of financing via 'love money' and then quickly got more through fundraising.
For the sake of anecdote, it was Sébastien who, one day, saw his wardrobe filled with his wife's clothes and said to himself that there must be some way to give them a second life, to sell them to buy new ones!
The thing we liked when we were putting the project together was this niche that didn't exist in business terms: you couldn't go on Ebay and buy a €2,000 bag because the risk of buying a counterfeit was much too high! So, we said to ourselves that by adding a control stage, we would really be bringing something to the secondhand market and we would be able to give birth to a new kind of business. The social component of Vestiaire Collective is also a very strong foundation block: we accept the products, positioning ourselves as top-of-the-range, we make trendy pages and we have a magazine-style approach; nobody has this kind of position in the luxury market."
How did Vestiaire Collective start out?
"We already knew the A-Z of website creation, so naturally we hosted Vestiaire Collective from within our own web agency to start out. Then, as VDC developed, and in terms of each cofounder's positioning strategy, we had to separate interests by anticipating the fact that during the next stages, this situation was going to become a problem. We then chose to work with Iguana Solutions USA, as we wanted a host that could support us throughout the development of our platform, and that had already dealt with these kind of issues.
It's important to note that at Vestiaire Collective, developments are made in-house; we have our own framework on which we do everything, from creative processes to workflow production and data treatment… The whole of this side of things is internalized at Vestiaire Collective to enable us to concentrate on it, since there is a lot of work to do. The migration to Iguana Solutions USA allowed us above all to deal with the issues of growth and to keep up with the increase in load."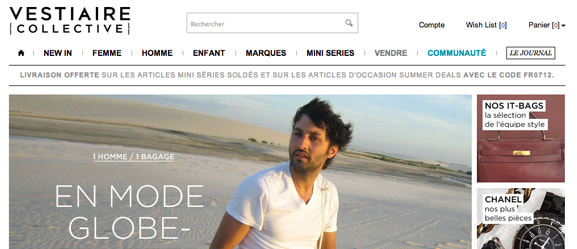 What did you originally expect from your host?
"Because of our status as an e-commerce site, we had to make sure that we were hosted correctly, so that the site could handle the load and so we had less to worry about. Iguana Solutions USA has supported us through the change in architecture, given us advice, monitoring, and offered us infrastructures that are more adapted to our growth. We expect our host to be able to see future changes and to be able to anticipate the site's development both within France and on an international scale.
Another aspect we ask for is to have access to a range of experts, via Iguana Solutions USA, to meet people who can help us to find solutions on precise issues that are linked to our infrastructure. When we started out with Iguana, the environment was quite strict, which made setting up our infrastructure a bit long and hard, even if in the long term this was a good thing, because it has allowed us to structure and channel development. Iguana Solutions USA deliberates puts restraints into place to show its clients the difference between classic hosting and info managed hosting: teaching the client to process exchanges and to frame the context in which they work. For Vestiaire de Copines, many restraints were put into place at the beginning, but they proved to be unrealistic in relation to the restraints linked to our project and Iguana Solutions USA were able to react and re-adapt them in response to our business imperatives.
Iguana Solutions USA is a choice partner and has the image that goes with it – one of the criteria that won us over was them having references like Deezer; it reassured us about your aptitude for managing large-scale projects simultaneously in terms of infrastructures and international development. Iguana Solutions USA has credibility in the sense that even if you didn't know how it all worked inside, on the outside you've got a beautiful image and that reflects very well with investors. Today we've got peace, and are able to devote ourselves exclusively to the growth of Vestiaire de Copines."
What types of service do you currently use with Iguana Solutions USA?
"We had 3 servers when we migrated, and with the growth, we now have 10 info managed servers at Iguana Solutions USA. They helped us to cross a large gap in the scaling of our web servers, and by putting in place fault-tolerance and load-sharing systems, all of which helpfully supplemented our existing solutions on a CDN base. Iguana Solutions USA also took charge of updating storage and the issues that went with it. We have been pleasantly surprising by the responsiveness of the teams at Iguana Solutions USA, on an advisory level as much as a deployment level in supporting our growth. It's this notion of expertise that we were looking for in our host, daily reassurance that everything is running smoothly and putting good practices into place from the get go."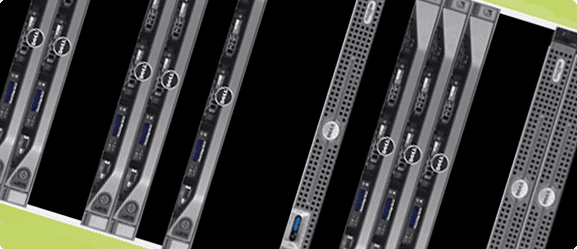 What do you think of Iguana Solutions USA's infrastructures ?
"No site ever avoids coming up against problems, but with the experience Iguana Solutions USA have, they know how to recognize problems and it never happens twice; all the mistakes that have happened have allowed us to grow into a mature site, and after 2 years, we've picked up ways of running things that make sure that there are hardly any more incidents. The ones we have had have always been quickly resolved; intervention has been most satisfactory. Even outside of business hours, we've already had fixes made that were managed perfectly from A-Z, with good communication, and it's good to know that Iguana Solutions USA do what has to be done when a problem arises, no matter what time it is!
In terms of availability, advice and support, we are entirely satisfied with the information management service: it is indispensible and allows us to relax; we question ourselves less than we used because we know that we've got good responsiveness behind us, and a team that's watching over us 24/7. Before, our real, tangible needs weren't listened to as much, outside of the Iguana Solutions USA framework, and now today, we feel even more at home, supported with tools that allow us to work.
Over time, it's becoming a real partnership. Iguana Solutions USA really understands our needs and is always open to change; they really listen to our issues, and we can have real discussions to anticipate what will happen in the future, it's pretty good."
Has Iguana Solutions USA met your expectations?
"The start was a bit chaotic but we are now confident. We know that they are responsive and we make active progress on our problems. Moreover, we would like to work more with Iguana Solutions USA, so they become closer to our infrastructure and code and can then help us to tackle our new challenges: our geographical and volumetric expansion! We need our own infrastructure to go worldwide.
Having already done hosting, I know the workload involved, and we preferred to externalize it and entrust Iguana Solutions USA with the entire management process to have more peace to be able to devote ourselves to our work."
Will Vestiaire Collective be going international?
"We are already in the UK! We've only opened the UK site to the buying side of things, which allows any Anglophone to buy from the site. The next step will be in a month, when we actually open selling as well to allow people to place products up in English. Would you believe, it adds an enormous amount to the process: before, we were Franco-French – moderating, customer service, quality control, everything was in French.
Now, you have to be able to manage both languages and the customer service has to be able to answer in both as well. There are a lot of restrictions when launching a business abroad; it's the same site but accessible in English, with currency restrictions, language and the social network with French people interacting with British people… particular care has to be taken that emails are sent in the right language. We are going to learn a lot from opening in the UK in terms of locally building a logistics center that will allow us to better prioritize the choices we make concerning international development."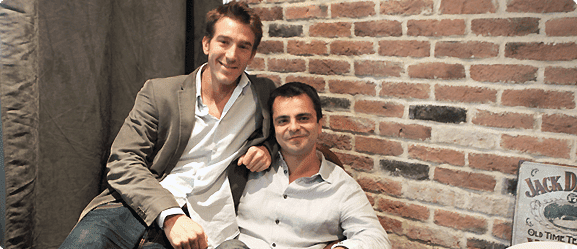 How would you sum up the key points of the collaboration between Iguana Solutions USA and Vestiaire Collective?
"Iguana Solutions USA is very close to its clients; it's a lot of work setting things up at first, but after you get the personalized process that comes with growth; the more we grow, the more support we get from Iguana Solutions USA. Iguana Solutions USA has a real skill for dealing with much higher loads than we could have before, and they have perfected themselves in terms of professionalization, and scalability of the platform. We are always given the best treatment by Iguana, who offer real know-how, and a high quality of service.
The Vestiaire Collective and Iguana Solutions USA teams have had the chance to meet up for drinks, and to get to know each other. Since then, they don't hesitate to call, and to try and find solutions with us, collaboratively. It's created an atmosphere, a work team, which avoids hindrances in terms of human interaction and which prevents structures from working in a symbiotic relationship. Sharing experiences has also proved a much quicker way for creating good relationships between Vestiaire Collective and Iguana Solutions USA."