Benjamin, can you tell us who you are, and what Dailymotion represents?
"I originally founded Iguana Studio in 2000 (which became Iguana Solutions USA in 2011), whose infrastructure technique made the creation of Dailymotion possible, within the same offices. At the start of 2005, a new idea was born: returning from New York, I had videos to share. I started putting them on a blog and compressing them myself. I realized that there was no video equivalent of Flickr that could handle the encoding by itself – it just didn't exist, and so I created Dailymotion, initially called Shortv.net, which was the first free video hostingplatform that handled the encoding from any type of format."
How did Dailymotion come into being within Iguana Solutions USA ?
"Dailymotion was born on the servers of Iguana Solutions USA, from within its own offices, and used its resources for over a year. To succeed in the hosting industry, a company needs to be a specialist in bandwidth, storage, and servers, and Iguana Solutions USA had all three down to a tee. It is thanks to its expertise in these domains, as well as to the quality of its infrastructures and relationships with its partners that Dailymotion was able to grow and develop. Dailymotion very quickly required rapid development in terms of storage, servers, capacity and constant renewal of machines. Dailymotion was the first service to consume so many Gbps of bandwidth (in less than two years, it went from 0 to 50 Gbps, and saw a monthly growth of 100% in terms of traffic and audience). Iguana Solutions USA was able to see to this growth in terms of consumption. To sum it up, Iguana Solutions USA proved a strong and supportive companion to us throughout the entire development of our work. They provided service, network, and advice… and in doing so, showed themselves to be a real service provider throughout the entire hosting process."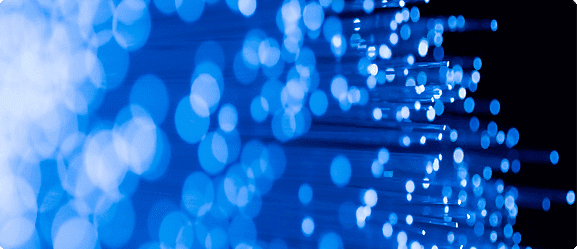 How were Iguana Solutions USA able to meet your expectations?
"Iguana Solutions USA supported Dailymotion from birth, right up to its being able to leave the nest. They knew how to respond to its needs in terms of responsiveness and availability: faced with major growth in terms of servers – going from 2 servers in 2005 to 150 by the end of 2006 – and of setting up a systems and networks architecture that was required to handle this extreme growth. A good host always has technical overcapacity, which allows them to react to traffic peaks, especially with Dailymotion. It's because Iguana Solutions USA knew how to be quick that Dailymotion was able to come into existence. A host's priorities are to ensure great reliability and an SLA rate of 99.9%, because a site like Dailymotion cannot afford to be unavailable."
How did Dailymotion become independent ?
"For various strategic and capitalistic reasons, Dailymotion decided in early 2007 to start going it alone. Once the transition had begun, we started recruiting for a new technical team in Dailymotion. Iguana Solutions USA were very open, and showed a real capacity to adapt and change with their client; a multistage plan was put into place, firstly to allow for independent info management, and secondly for the network.
During the first 10 months, we therefore shared access to all the equipment that ran the service, whilst regularly adding a large number of extra servers and other network equipment. As the Dailymotion team got steadily larger, we took more and more control over deployment, until we became fully independent and Iguana Solutions USA' access was pulled from Dailymotion's production machines. In the same way, a progressive migration of our equipment from the bays of Iguana Solutions USA (in the Global Switch datacenter) was carried out, to a new network room (in the Equinix datacenter).
At the same time, we bought and rolled out network equipment so as to have our own AS. Setting up our network took several months, over the course of which we went from having just a tiny amount of network traffic running through the new equipment, to reaching the point where Iguana was just another one of our ISPs."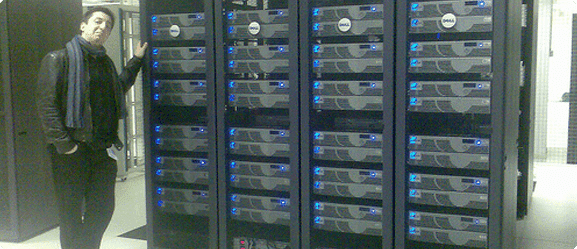 How would you sum up the key points in the collaboration between Dailymotion and Iguana Solutions USA?
"Iguana Solutions USA falls in between the industrial hosting service that has trouble being adaptable, and the small dynamic service that lacks capacity – Iguana has both the storage and the ability to adapt. Iguana Solutions USA has developed network infrastructures, machines, installations and an extremely high level of consistency, in addition to equipment availability, which allows for very quick action in the event of a problem.
Iguana combines all the advantages of the industrial service with the quality level, infrastructure, and everything else that's good about the small dynamic service. They offer a human touch, have an open ear and know how to support their client along the way, whether that client is big or small. Iguana Solutions USA knows how to do all that… but they aren't so big that they don't know how to be flexible or understand their client!"