Hybrid cloud
Agility & performance
Your secret weapon and the perfect solution to business problems, the hybrid Cloud combines a private and/or public Cloud, bare-metal servers and virtual machines in the same logical environment.
Given the starting costs, system hybridisation is most suitable for companies with complex and mature infrastructures, looking to achieve a wide variety of objectives: cost optimisation, reduced dependence on a single service provider, platform modernisation, etc.
The implementation of hybrid platforms, from design to supervision, presents a real technical challenge for companies, especially because one of the main critical factors is total system homogeneity.
Iguana Solutions' added value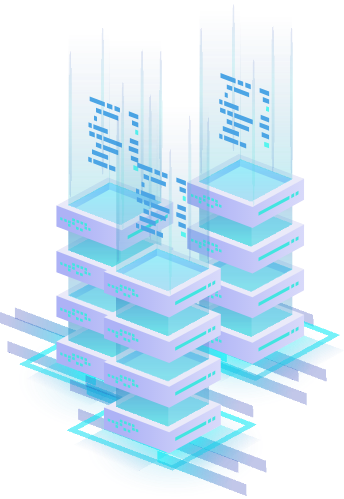 Iguana Solutions' added value
After assessing your company's needs and its business, technical and security requirements, Iguana Solutions deploys all of its expertise in the design, creation and management of complex hybrid infrastructures.
Monitoring

The Iguana Solutions 360° monitoring tool provides teams with a central and exhaustive overview of their hybrid platforms, regardless of your chosen suppliers. With its metrics data collection, visualisation, alerting and retention features, employees are kept constantly up-to-date on the current health of platforms.
Automatisation
For reliable and repeatable deployment, Iguana Solutions manages environments in a standardised and programmatic way, from end to end.
With our agnostic consulting support, the selection of custom-made technological building blocks, and financial viability assessment, businesses can easily overcome any obstacles to hybridisation.
As a result, companies are fully equipped to conquer new markets and grow their business in total peace of mind.

Case study: Kayrros

Case study: Kayrros
Kayrros leverages Platform Equinix and Iguana Solutions to optimize network, bare metal and storage services.
The world's leading carbon tracking company is transforming its IT infrastructure for greater scalability, reliability and security, while reducing data networking costs.
How did Kayrros successfully modernize its IT infrastructure to gain flexibility, reduce storage and data transfer costs ?