The NOVEDIA GROUP, formed in April 2000, is a group specialized in digital innovation. With a team of over 400, Novedia has more than 150 clients and a turnover of 40 million Euros. Today, Iguana Solutions USA is interviewing Alexis Lesage and Thibault Celier after their collaboration in the 37th César film awards, which took place on February 24th, 2012.
Alexis, Thibault, who are you, and what does the Novedia Group represent?
Alexis Lesage: "Leading player in the digital world in the French market, Novedia offers support to companies in setting up their web and mobile strategies, from preliminary advice to the actual implementation of the technology and the services' availability. Novedia Group also includes Novedia Consulting (a research and consulting firm), Novedia Agency (digital communication), Novedia Solutions (new technology integration) and Novedia Decision (business intelligence), which enables it to develop its offers in a vertical fashion.
My role in the Novedia Group is to ensure the development of the business group, particularly in terms of technological advice. Today, in practical terms, I develop offers for innovative technological prescriptions, mainly concerning portability and real-time in the world of media, habitat and business, which is my historical field."
Thibault Celier: "I'm in charge of the media section in the Novedia Group. One of our areas of work that, notably, aims to build new experiences based on new usage, which we commonly call "social TV."
What did you initially expect from your host?
Thibault Celier: "Historically, we've had two ways of looking at the issues of hosting. For me, the word 'host' is quite limiting in the sense that you see hosting as a commodity – it's a provider of infrastructures and services that offer small improvements. The biggest being information management.
The difficulty we've always found with hosts has been with scaling and measuring costs, since we have some very heavy economic and financial impacts – that is a very important preliminary factor in this differentiation. Another is responsiveness – you're dealing with machines that are usually very difficult to move, and we have some extremely short project cycles where we have 3 months to act, and most of the time it's very complicated to do that with hosts. We were looking not only for economic efficiency and responsiveness, but also an understanding of how we worked.
The thing that interested us in Iguana Solutions USA' approach was this ability to understand the project, and to evaluate our imperatives, which at the time were: speed, a tight budget, and rising to technical challenges… Iguana ticked all the boxes.
Speaking in terms of both mindsets and culture, we feel that Iguana Solutions USA is used to working with young companies, who are innovative and move fast. Today, we're interested in Iguana because it allows us to enter into a much faster dynamic, and with better proximity and responsiveness; we are culturally closer.
What types of service do you currently use with Iguana Solutions USA ?
Thibault Celier: "Since 2011, we have two machines for the Novedia Agency. As for the César film awards, we put 16 machines in place, but today we just have 3 permanent ones.
We are at the beginning of a collaboration with Iguana Solutions USA. We have had an first success, and have gotten often to a rather promising start. Thibault and myself have got a few ideas in mind for the future, and today, there isn't a groundbreaking project at Novedia in which Iguana aren't involved, providing advice and information, and, where necessary, working in collaboration. The work we have today involves very event-focused projects, and consequently, we have very few permanent infrastructures.
Our dream is to be able to develop innovative platforms that will stand the test of time if we enlarge our infrastructure. Events aside, we host sites for small clients with Iguana Solutions USA, but what interests us the most is the ability to react to the constraints of innovation."
What do you think of the infrastructures at Iguana Solutions USA ?
Thibault Celier: "From the moment that Iguana explained to us where they would store our machines, which is to say in the Iliad at Vitry, we had no doubts as to the quality of the infrastructures and network. For me, that's part of the basics of hosting.
The value added by Iguana Solutions USA went beyond that, to their ability to support us and to making sure that the infrastructures in question were correctly scaled and that they met our needs. And as far as we can tell from our different collaborations, this infrastructure has never been jeopardized on the network level. During the César awards, network activity reached 280Mbit/sec, and on the infrastructure side of things, everything was correctly scaled, since no machine was asleep. Everything went well, that's what you need to remember !"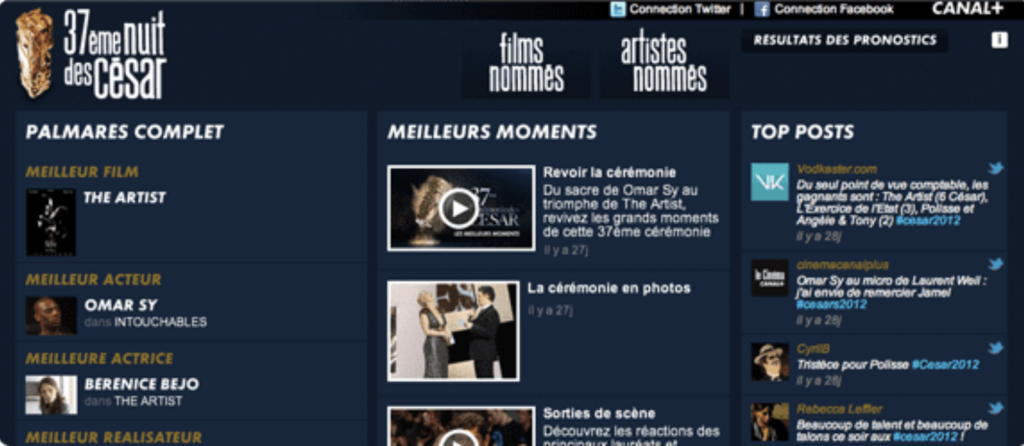 What do you think of Iguana Solutions USA' service?
Thibault Celier: "Iguana Solutions USA supports us in our projects and advises us, but above all, they know how to adapt and propose solutions to any innovative project.
The partnership and support dimension goes like this: either you see the host as a provider of infrastructures, and you order the machines and equipment you need and that's it, or it goes much deeper, into a relationship. We have for a long time been good engineers, with our own specialisms, we design the software architecture of our site and the systems architecture, but I am clearly incapable of correctly scaling the infrastructure of our projects.
There are so many things for which I need support, and that is where, in terms of advice and help with scaling, I expect my host, my hosting partner, to provide me with the information I need, and so in a certain way, they actually help to co-design the platform.
We need proactivity, and this was exactly what we got for the César awards. And for me, that's the most important added value that Iguana has brought.
Tell us about the Iguana–Novedia collaboration on the César project!
Thibault Celier : In association with Vodkaster, Canal+ invited people to follow the proceedings of the film awards in a whole new way, which we designed: a web app optimized for touchscreen tablets, which allowed people to :
Share predictions in each of the categories, by using the hashtag #cesar2012.
Witness the event live with news and anecdotes, videos and exclusive photos, the best tweets of the night, internet polls, etc., and to relive the best moments on video as soon as the ceremony was over.
Iguana Solutions USA invited all the teams from Novedia and Vodkaster into their offices on the night of the event, over 20 people in all. The results of the event were a real success, with over 450,000 unique visitors on the platform, and 78,000 tweets with a peak of over 850 tweets/min! Around 16 machines were set up at the start of January and the site was open until the 31st March."
Why did you choose to set up your command center within our offices ?
Thibault Celier: "There was in fact a hosting service in the literal sense on the night of the ceremony. That is of course not one of our usual service expectations but it was greatly appreciated, and a new thing for you too, I imagine, to have 20 people coming into the Iguana Solutions USA offices. We had a great première. The web app showed real innovation in the real-time refreshing and animation of its interface – we couldn't have any network problems or latency, we had to all be in the same place to be able to react in a second, and that's where Iguana intervened. With fiber optics offering over 10Gbps, we couldn't have had better service."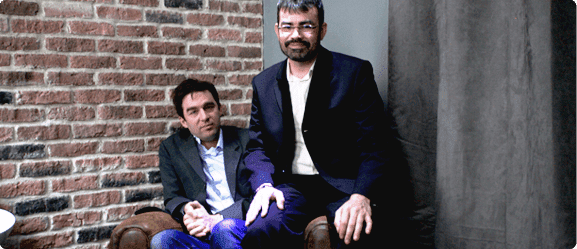 What kind of experience did you have with the administrator in charge of the César project?
Thibault Celier: "When I was speaking about culture, the professional rapport we had with Laurent (Iguana Solutions USA) was a part of that sort of thing. The culture of an office is reflected in its choice of recruitment, and everyone we've met from Iguana has been both competent and friendly. It's nice to work with them; they're available, responsive and efficient.
They have a very nice approach to things at Iguana, and we understood that during the event – they match the profile that will best suit the personality and needs of the client. With Laurent, it worked extremely well !
For us, innovation has a business sense to it, but we mainly innovate because we find it fun. If everyone working within a team can feel that kind of joy, and in work if you manage to have all the players and partners in the same positive dynamic, then you can always manage to move mountains, and go faster because you're looking for the same end result, and that is success guaranteed !"
How do you see your collaboration with Iguana Solutions USA in the future ?
Thibault Celier: "For Novedia, this is a test run, an initial launch on a particular kind of platform. We have now gained experience on this platform, shared and spread over a particular number of players, including Iguana Solutions USA. It is obvious to us that for reasons of efficiency and security, that we will move from this 'one shot' attempt to, I hope, a series of other events. We have made Iguana a concrete part of the process, and we will continue to do so in a maximum number of operations, in a dynamic for progression in events projects and more traditional projects as well."