On November 22, 2016, we participated as exhibitors at the event of our partner DELL at the EMC Forum 2016, at the carousel of the louvres in Paris.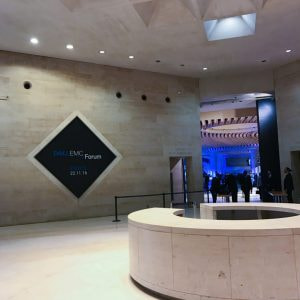 This is the first Dell EMC Forum since the acquisition of EMC by DELL (largest acquisition in the world of technologies to date). This is a one-day technology event where IT professionals learn about industry trends and evolutions in cloud solutions, use case studies, and discuss best practices.
As a partner of MSP DELL Premier, we were present with a stand on which you could discover all our solutions that can accompany your digital projects and how to succeed: from applications to data, Infrastructure that underpins your business and the security system that protects it.
Once again, we highlighted the quality and intensity of the Iguana Solutions / DELL partnership for all private, hybrid or public cloud platforms.
More informations: http://dellemcevents.com/fr/event/dell-emc-forum-2016-lausanne-1-1/#page-daccueil